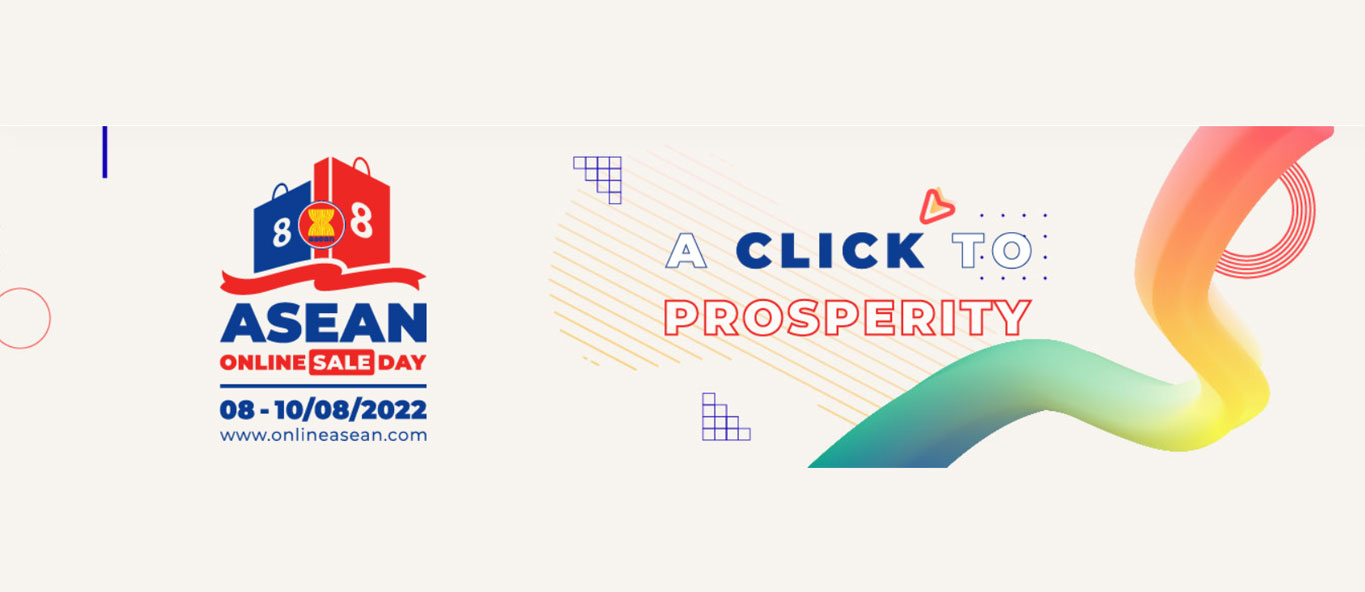 08 Agustus 2022
Asean Online Sale Day (AOSD) 2022
Seeing the rapid increase in E-Commerce in the midst of the Covid-19 pandemic, Governments in ASEAN countries always echo the digital economy and urge business actors to onboard to the digital ecosystem. In order to promote superior products across ASEAN, we invite you to participate in the ASEAN Online Sale Day 2022, which will be held on 8-10 August 2022.
ASEAN Online Sale Day is the first online shopping event held collectively on a regional scale, and has been held annually since 2020. ASEAN Online Sale Day will facilitate entrepreneurs from ASEAN countries to promote cross-border trade through e-commerce. Through this program, entrepreneurs in ASEAN countries will also have the opportunity to promote their domestic products/services to consumers living in other ASEAN countries.
Please click here for registration and further information on AOSD, or contact the AOSD PIC at the Ministry of Trade; Meity at 08128384147.
translation-not-found[latest_activities]